How can Singapore recover from COVID-19?
Find out more about the policies introduced to boost employment and improve the trade position that affect Singapore's recovery from the COVID-19.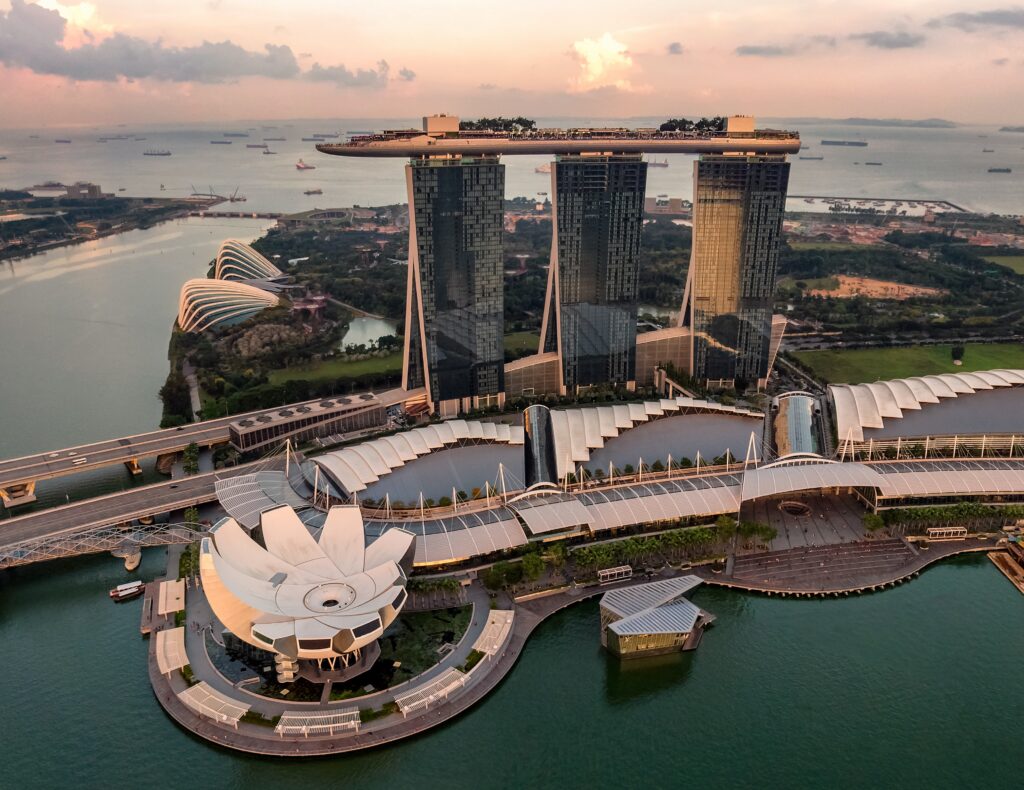 COVID pandemic: Impacts on the Singapore economy
In view of the COVID-19 pandemic, Singapore is likely to experience recession in 2020. With the imposition of border restrictions and suspension of economic activities across sectors to mitigate the health risks, many firms are adversely affected. In response, the Ministry of Finance introduced four budgets to facilitate the economic recovery of Singapore.
Government measures for recovery
Undoubtedly, the COVID-19 pandemic has caused a severe decline in employment for Singapore. The Ministry of Manpower (MOM) estimates that total employment, excluding foreign domestic workers fell by 19,900 in the January to March 2020 period. In particular, the manufacturing, services and construction industries experienced the greatest decline in employment. As such, the Singapore Government has introduced a slew of policies to facilitate economic recovery. This is evidenced by the jobs and wage support measures that were mentioned in the four Budgets (Unity, Resilience, Solidarity and Fortitude). One such approach involves the Jobs Support Scheme. Its purpose is to ensure that firms retain local workers during the COVID pandemic. To maintain employment, the government provides 75 percent wage support for businesses that cannot open after the gradual easing of the "Circuit Breaker" until August 2020. Along a similar vein, the SGUnited Jobs and Skills Package was implemented to ensure Singaporeans acquire job-specific skills to access more employment opportunities. Under this package, approximately 100,000 job opportunities will be created in the public and private sectors for new graduates and mid-career job seekers. Given that safe distancing measures are still mandatory in post-COVID recovery phase, the Singapore government has provided more financial support for companies to engage in digital transformation. Under the Fortitude Budget, the Digital Resilience Bonus grants business of up to $5000 if they introduce e-commerce solutions. This is largely targeted at those in the Food and Beverage (F&B) sector. In fact, more than $500 million has been allocated to facilitate the digital transformation process.
Redeveloping Singapore's Export Strategy
Aside from the domestic policies targeted at the recovery of Singapore, the government has also reviewed its trade policies to keep itself relevant in the global markets. This is essential to its economic survival, given that trade affects many sectors, such as food and raw materials. Furthermore, the gradual re-opening of economies is being done at a calibrated approach. As such, the Singapore government has reached out to different trading partners to establish secure links and ensure the continuation of global supply chains. Bilateral agreements are signed and fine-tuned to improve access to markets and supply chains. For example, the Singapore-New Zealand Enhanced Partnership was introduced in May 2019 to facilitate collaboration in areas like trade and economics. In late May 2020, both parties agreed to provide "green lane" arrangements to enable the functioning of supply chains. In particular, there is improved access to food products and medical supplies. Likewise, regional cooperation is as vital in ensuring a stable recovery of Singapore. The Digital Economy Partnership Agreement (DEPA) involved Singapore, Chile and New Zealand. In January, talks were carried out to set a standardised rules for global digital trade. Increased emphasis on the digital economy is the right step to keep Singapore relevant as this form of economic diversification will provide adequate backing in view of unforeseen disruptions to markets.
Challenges: How to ensure sustainable recovery?
It is imperative to consider the following challenges to determine whether Singapore is able to achieve a sustainable recovery in the post-COVID world. One such challenge is the shifts in global supply chains. As many governments scramble to close national borders and save their economies from further decline, trade protectionism is likely to persist in the short run. This means that Singapore cannot be overly-reliant on international trade extensively. Instead, a consumption-led approach has to be considered as an alternative. In China, local governments distributed more than US$916 million in vouchers to stimulate domestic consumption. The second challenge is the rise of a "Low Touch economy". This means that businesses are forced to adapt to strict policies that restrict social interactions. For instance, social distancing measures are still mandatory, thus affecting the viability of large-scale events and travel. As countries reel from the shocking crisis, there will be shifts in the consumer behaviour. Arguably, e-commerce is a booming market that the government has increased its focus on, as seen by the E-Commerce Booster Package by Enterprise Singapore. In this example, the package covers 90 percent of set-up costs for retailers new to e-commerce.
Market confidence
The level of market confidence is also an indicator of the economic recovery plan's success rate. A consumer's economic decision is dependent on their consumer confidence and during the COVID19 pandemic, consumer confidence has definitely decreased drastically following the contraction of the economy. Thus, it is important for economic recovery plans to increase consumer's confidence in the market. Singapore is doing this through their various Budget schemes. For example,
Time will tell
In summary, 2020 will be recognised by many as a turning point as the COVID-19 caused a dramatic shift across the globe. Economic restructuring will hurt many firms and employees in the process. At the same time, the transition towards a digital economy will reshape the landscape while Singapore recovers.